Follow all our preparations on social networks:
Facebook: Swapland workshop
Instagram: Swapland workshop
Youtube: SWAPLAND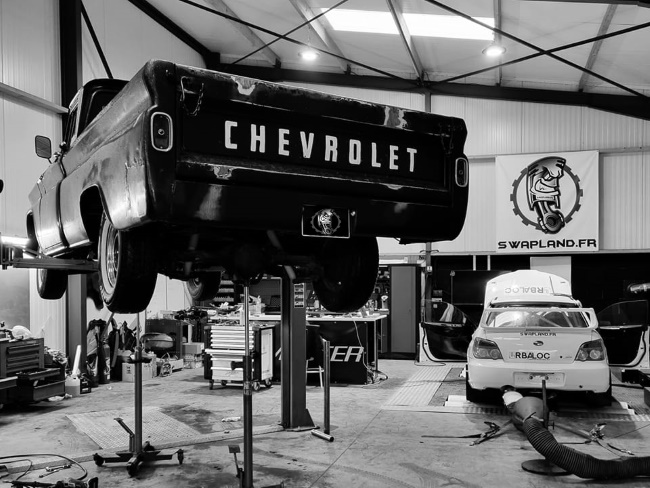 Established since 2005 in the Hauts de France, in the Somme, between Abbeville and Hesdin. Our workshop is specialized in engine preparation and engine reprogramming.
Swapland workshop is also specialized in the conversion of gasoline vehicles toE85 ethanol.
Our workshop located in Gueschart (80150), near the cities of Hesdin (62) and Abbeville (80), welcomes you for all mechanical performance services, engine reprogramming in order to modify your vehicle for a sporty use and increase the power (Track, Drift, Drag, Rally, etc.).
What is an engine reprogramming?
You want to add horsepower to your racing car, especially related to the modification of its power? Then reprogramming your engine is the solution.
The engine reprogramming of a vehicle's power concerns the optimization of the original injection mapping, located in the ECU, by a more efficient mapping. This type of engine reprogramming will allow to increase the power, the torque of the engine and also the ignition thanks to the reprogramming of the turbo pressure or the air fuel ratio(AFR).
Thanks to our experience, engine mapping is carried out on the spot according to the vehicle data, customer requirements and the various recordings made beforehand.
Our workshop has a power bench, Dynomax 5000brd of 2000 hp, 4 wheel drive with brakes, 100% European manufacture. A wind tunnel as well as the most powerful diagnostic cases on the market in order to achieve maximum optimization of your prepared engine.
We remind you that any modification of power and/or fuel is forbidden on open road. All of our work is intended for on-road use only.
We are able to offer you stage 1 and stage 2 engine reprogramming. Complete development on original or programmable ECU such as Ecumaster, Sybele, Erace, etc.
What is a stage 1 reprogramming ?
It is a reprogramming of the original ECU without adding mechanical parts to the vehicle. The vehicle's performance is therefore optimized from its original configuration.
What is a stage 2 reprogramming ?
It is a reprogramming of the original ECU but with change of mechanical parts external to the engine such as the exchanger, the intake, the exhaust, and parts peripheral to the engine.
What is a custom development ?
It is the set of modifications to the original or programmable ECU in order to optimize the power according to the performance parts added on the engine and the peripheral parts; such as high compression forged pistons or the replacement of the original turbo for bigger.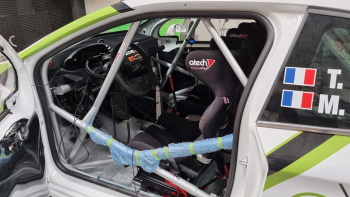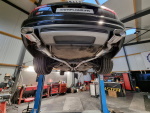 We also specialize in another field of activity: E85 conversion of gasoline engines. But first of all,
What is ethanol?
First of all, it is a non-polluting fuel
Bioethanol is a substitute fuel, produced from vegetable matter. It is produced by the fermentation and distillation of various sugars such as starch contained in sugar beets, cereals, corn and their processing residues.
E85 ethanol is the result of the concentration and dehydration of the alcohol obtained. Its composition is identical to ethyl alcohol (ethanol), only the production process differs for the fuel.
This clean and green fuel is an organic fuel and France is the first European manufacturer and exporter. Its exploitation represents only 1% of agricultural land in France.
Bioethanol is the most used agrofuel in the world. Label Qualité Moteur.
The advantages:
In addition to the significant savings on the fuel budget, ethanol significantly reduces the pollution of a gasoline vehicle: 42.6% less CO2.
The higher octane number (106 at 85% ethanol) brings torque and increased engine power. The lower combustion temperature (up to 150°C less) is very appreciated by turbo engines which become more efficient and more reliable in preparation for racing.
Thanks to the near absence of soot, the engine and exhaust system no longer clog up. Its very attractive price allows you to save 40% to 50% on your fuel budget, depending on the price of Bioethanol E85 and gasoline at the pump in your area. In addition, its price is much less subject to fluctuations in the price of oil.
Ethanol contains more than a third of oxygen by mass, which is higher than in oxygenated racing fuels, where levels are below 15% oxygen by mass. This allows for higher injection volumes per ignition, which means even more engine power. The evaporation of ethanol absorbs more heat from the intake air. In this way, the engine has a better cooling effect on the charge and runs cooler than with gasoline.
A conversion with a Flex Fuel engine will bring you a better price at the pump.
Here is an example of profitability for a vehicle consuming 8L/100 with gasoline(1.9€/L), taking into account an overconsumption of 20% with E85.
1€per liter savings compared to gasoline
8L x 1.9€ = 15.2€/100kms
8L +20% x 0.75€ = 7.2€/100kms
That is a saving of 15.2 - 7.2 = 8€ every 100kms.
Thus, you make a gesture for the planet and for your wallet with a reduction of 90% of fine particles.
How to know and proceed?
For this, several solutions are available to you:
The first as well as the second are a Flex Fuel reprogramming or an EFlexFuel box. Depending on the model of compatible and recent cars, this gives you the possibility to drive with super ethanol E85 or gasoline as you wish. Some of our boxes have the homologation that will allow you to modify your grey card.
The technique called Flex Fuel designates a system of supply and carburation of a gasoline combustion engine only allowing it to use indifferently gasoline, bioethanol or a mixture of both.
With the approval, the EFlexFuel box of conversion should know an important development because of the price of the E85, by allowing to save more than forty centimes by liter compared to the SP95.
The EFlexFuel box is installed in the engine, between the computer and the injectors. Its purpose is to maintain the engine's efficiency by adjusting the air-fuel mixture.
The ECU in the box sends information about the nature and composition of the fuel used to the engine ECU. It calculates the necessary injection time according to the type of fuel and thus keeps the injectors open longer to ensure optimal fuel combustion.
Swapland workshop also offers you other works like:
- A sandblasting cabinet for engine parts for example,
- A direct injector cleaning device or a traditional injector cleaning device,
- An ultrasonic tank,
- A system of assembly and balancing of tires,
- A device for adjusting the Lazer running gear (parallelism, camber, etc.).
- A system of pneumatic balance to carry out the adjustments with the weight by wheel,
- A hydrogen device,
- A Tig and Mig welding system for steel, aluminum or stainless steel, to name but a few.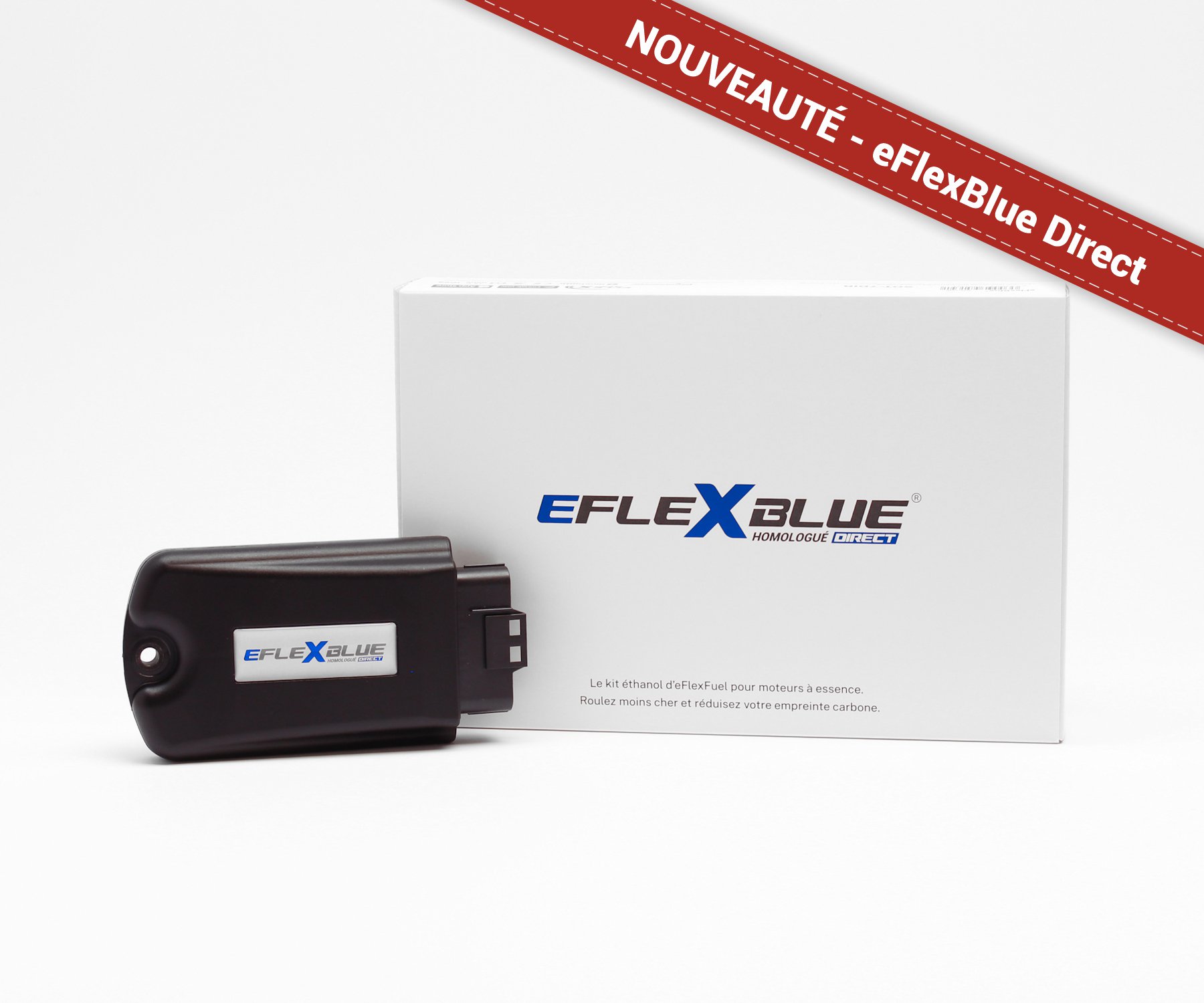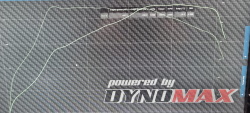 Swapland workshop
It is a welded and expert team that puts the horses, to prepare the sports vehicles of those who wish to transform them into real racing beasts.
Thanks to our experience in the field of precision car preparation
for leisure car sport and/or competition on car circuit (Run, Drift, Drag, Rally), we are able to bring you the necessary answers to all your electrical, electronic, hydraulic or mechanical precision needs.
Many of our parts are made to measure such as: electrical harnesses, exhaust lines, silencers, air filter partitions, but also mapping, etc.
We take care of your different requests for installation or change of car performance parts. For example: autoblockers, turbos, filters, aluminum fuel rail injectors, oil recuperators or AEM pressure regulators,
Advanced Engine Management.
We have the professional ability to carry out your conversions, because we test and select the parts ourselves, which we also sell on our website: www.swapland.fr
More than 15 years of experience and many fully satisfied customers still confirm this today.
Before each transformation or intervention on your car, we advise you personally and we bring you our expertise in order to give you full satisfaction as well as the best quality/price ratio.
In this way, you will be able to enjoy all the increased performance of your vehicle, when it will be transformed into a racing car thanks to our team and when it will leave our workshop.
All you have to do is enjoy it and make the engine purr.
Swapland workshop 3, rue de Bourre 80150 Gueschart
Call us at 06 47 80 68 38