Secure payment
Our secure payment offer
With SSL
Payments
Would you like to pay by credit card?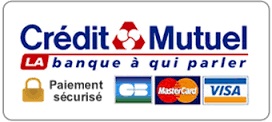 Payment is made on our partner's secure bank serversCREDIT MUTUEL. This implies that no banking information about you is transiting through the siteswapland.fr
The payment by bank card is therefore perfectly secured, your order will be saved and validated as soon as the payment is accepted by the bank, your bank account is debited immediately.
Communicating your credit card number on the bank server when paying your order is fully secure. Indeed, this manipulation does not involve any risk as the coordinates of your credit card never pass clear on the network: they are encrypted through the SSL protocol (Secure Socket Layer).
You want to pay by bank transfer?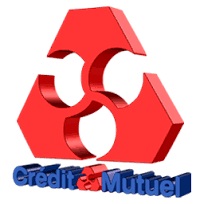 After your order, you will receive a confirmation email with the bank elements (RIB & IBAN) to make your transfer. Do not forget to take charge of any bank charges. Your order will only be processed upon receipt of your complete transfer. (at least 48 hours).
You want to pay by Paypal?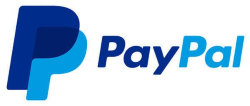 For the payment with Paypal a commission based on a 5% percentage will be applicable to the customer at the time of payment. We authorise the regulation by this one up to an amount of 300 euros included delivery.
Do you want to make a settlement in several times?

LEGAL MENSIONS PAYMENT IN FIRST FIRST
Get a 3X and 4X payment with costs, offered by FRANFINANCE, the Priest (719 807 406 R.C.S Nanterre – N°Orias 07 008 346) see terms of the offer : http://e-solutions.franfinance.com/nxweb-avec-frais
For payment in several times we inform you that there is a 24h working day.